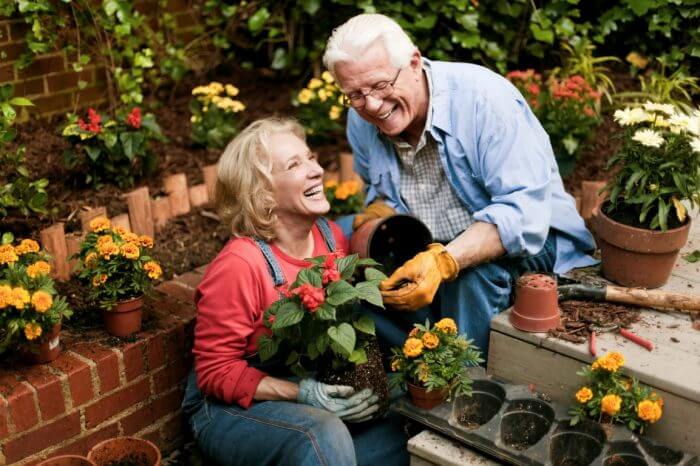 Not only does gardening help the environment and spruce up your home by adding curb appeal to your homes in Montgomery AL community, but it is also very good for your health. Here are six health benefits of having a green thumb.
Gets you fit – Why should you get out and get busy in your garden? Because you'll get fit! You'll definitely burn calories from all of the moving around and stretching you'll do from digging, lifting, planting, raking, trimming, and weeding.
Helps you sleep – Cultivating your garden is exercise and helps to rest the mind. In turn gardening can aid in giving you a better night's sleep which can lead to things like an improved memory, lower stress level, and a spark in creativity.
Improves mental health – There's something about gardening that helps us to relax, reduce stress and put you in a better mood because you'll be concentrating on your garden and not worried about paying your bills, thinking about work or what's for dinner, etc.
Inspires healthy eating – Gardening can inspire you to grow fruits, herbs and veggies that you can eat and add to your favorite dishes. Eating these can provide you with much needed nutrients that are good for your health. You can even share your
Promotes community – Gardening can allow you to meet more of your homes in Montgomery AL neighbors. You can invite your neighbors over to help you garden, ask them questions about gardening, and even share produce with them.
Stimulates your senses – There are so many colors, smells, and sounds in the garden that stimulating your senses is just a part of what happens when you tend to your garden.
Tags: homes for sale montgomery al, new homes montgomery al


Categorised in: Montgomery Tips, Things To Do, Uncategorized

This post was written by Aronov Realty